Wellington Point – Brisbane bayside
Despite one in five Redlands households owning a boat, locals and visitors alike are rightly asking: "Has Redland City Council totally missed the boat?"
Council's initial efforts have been disastrous and embarrassing in trying to find a way to equitably manage the demand by picnickers and the boating public at Wellington Point.
The bottom line is there is an agreed over-demand for space at Wellington Point by picnickers and boaters alike.
What is not agreed are the questionable actions by Council which have seen (among many other things):
* Council over-rule the recommendation from its own officers for there to be 90 exclusive boat-trailer spaces and for better enforcement to avoid the 'space stealing'.
* Cr Boglary then move a motion at the September 19, 2012 General Meeting which was passed by Council, but then subsequently claim that the motion she moved, was not in fact the motion she had intended.
* Council deciding to end exclusive car-trailer parking in 12 spaces between 1 p.m. and 10 p.m. as a trial but never deciding what the trial would be; the criteria to be used; how the trial would be evaluated; what would determine any change or even what parameters would constitute a trial.
* Council then dumped the issue of how to run the trial back on the very same council officers who already had consulted interested parties, including holding a public meeting attended by local citizens, police, other councillors, before they made the recommendation that was later rejected by councillors.
* And if that was not embarrassing enough for Council, on November 22 when challenged by Ramp It Up, Cr Boglary who proposed the motion, responded stating that council officers had advised her there was no budget approved for the trial to be carried out. Instead, information would only comprise of council by laws staff doing their normal parking duties.
* The final straw – cars dominated the trailer parks in the christmas to new year period 2013; more than 55 cars occupied trailer spaces some days; council officers did not  issue tickets to offenders; council closed down its complaints line meaning any sensible 'monitoring' could not take place; and then one of the key councillors behind the debacle sought to blame others for the disgraceful situation that resulted.
To see a video of the problem,
Click here: - You Tube
To read the full debacle, learn who the villains are and review our comments,
Click here: - doc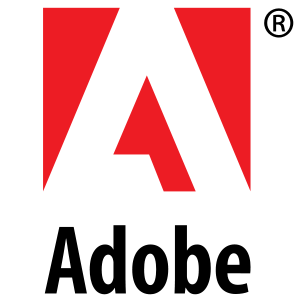 Cr Boglary's Wednesday 19th September General meeting,
Click here: - pdf
What Cr Boglary told residents in her September 2012 newsletter, WB Newsletter v4-7 September 2012,
Click here: - pdf
They always say time changes things,
but you actually have to change them yourself.
― Andy Warhol
FAST FACTS
1 in 5 Redlands households owns a registered boat.

236,256 boats are registered in Queensland.

Design standards require at least 90 car-trailer parks at Wellington Point
Only 75 car-boat trailer spaces now exist at Wellington Point.

Wellington Point already is below the required number of spaces. Yet council is cutting by 12, the number of reserved car-trailer parks. Six other local foreshore parks have no ramp and are for picnickers only.

Nearly 50 local marine jobs have disappeared recently. Instead of helping the industry to grow, council is providing impediments.